By Melinda Sineriz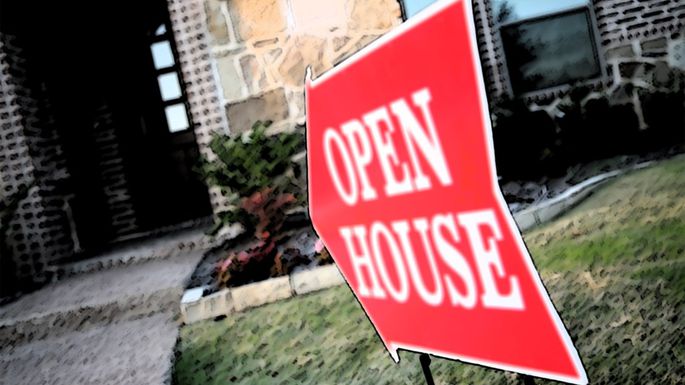 If you own a home but are ready to move onto a bigger and better abode, one of the most important questions to ponder before you embark on this transition is this: Should you sell before you buy, or buy before you sell?
Allow us to set you straight on this: Selling your old home before buying a new one is probably the better way to go.
There are many reasons why selling before you buy is what the majority of homeowners choose to do. Here's a rundown of them all so you can decide with confidence whether this move is right for you, too.
1. You don't want to risk carrying two mortgages
In a perfect world, you would buy your new house, sell your old one, and the timelines would match up perfectly. No muss, no fuss, no risk. For most of us, though, things rarely go that smoothly.
"Imagine purchasing a new home before selling," says Brad Malow, a real estate broker with Compass in New York City. "The market then turns, perhaps you run into employment or financial troubles, an unexpected world event happens, a pipe bursts in your home—whatever it may be, you're now stuck carrying two properties for longer than you anticipated."
If you don't have the savings to carry two mortgages for at least a few months, if needed, you'll want to sell before you buy.
2. You can't qualify for two mortgages
To buy a home before you sell, you need to either have the cash on hand or qualify for a second mortgage. Understand that lenders won't consider your plans to sell your current home when reviewing your second mortgage application.
Your "debt-to-income ratio will need to fit the criteria of the loan requirements at the time of purchase," says Lukasz Kukwa, a real estate agent in Westfield, NJ.
Your lender assumes you will keep both homes, and so your debt-to-income ratio needs to be able to support two mortgages. This means that your monthly debt payments should total less than about 36% of your monthly gross income.
If you don't think you meet the criteria, you may have an easier time selling your home before buying a new one.
3. You're buying in a competitive market
In some real estate markets, people are practically climbing over one another to get their hands on desirable properties. Although this means that your house may sell faster, if you're living in the same market you're buying, you also need to be able to put in a competitive offer.
If you haven't already sold your home and you can't afford two mortgages, you may need to put in an offer that's contingent on selling your current home. This means that the seller has to wait for you to sell your current place before closing the sale.
Understandably, that's not an appealing option for sellers.
"If [the offers] are contingent, they may not even be considered in the running for a house if there are multiple offers in on it," says Cari McGee, a real estate agent in Kennewick, WA.
Selling your home before buying a new one allows you to bid on a house without it being contingent on a sale. That's critical in a competitive market.
4. You're selling in a sluggish market
If your present home is in an area that isn't exactly selling like hotcakes, you may want to sell first. This is for two reasons: One, it could simply take a long time, leaving you with two mortgages, and two, you may not get the sales price you want, which will affect your new home purchase.
"If a client is anticipating selling their current home for a given price, they may stretch their budget on their next home with that in mind," says JW Roeder, a real estate agent with Reece Nichols Realtors in Overland Park, KS. "However, if that anticipated sales price doesn't come to fruition, the client may be stuck with a higher payment than they had planned for."
5. You're just not ready to commit
Sometimes it doesn't make sense to buy. You may want to get the feel of a neighborhood before you live there permanently. Buying is a big commitment, but if you want to take advantage of the schools or amenities of a new place, renting temporarily makes sense.
"Many sellers nowadays actually enjoy renting for a year. This allows them to confirm the neighborhood is the right fit and gives them the time to find something," says Martin Eiden, a real estate agent with Compass in New York City. "Sure, you will never see the rent money again. However, buying a property only to discover you don't like it, and have to sell, is much, much more costly."
Protecting yourself when selling first
If you're selling your home before buying, but you want to avoid potentially having to rent while you're between homes, consider adding a lease-back contingency to your home sale. This works best in a seller's market, where buyers are willing to wait to get into a new home. With a lease-back contingency, you sell the home to your buyers, but lease it back from them for a set term (typically 30 to 90 days) while you look for a new home. This improves your chances of finding a new home before you have to move out.
Another strategy is to enlist the help of an experienced agent. Follow your agent's recommendations for getting your house ready to sell and familiarizing yourself with the market where you want to buy. As soon as you have a contract on your home, look for a new home. If all goes well, your agent can help you line up your closing dates so you have to move only once.